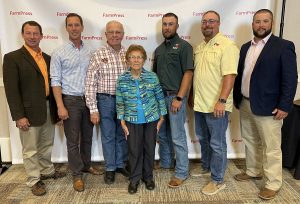 This year the Farm Press Peanut Efficiency Awards breakfast was very special. Winners were honored for both 2020 and 2021 since last year's conference was canceled.
Pictured first are the 2020 winners who attended the breakfast. The winners were: Mark, Tim and Michael Mullen, Lower Southeast Region; Kirk Jones, Upper Southeast Region; Van Hensarling, Mid-South Region and Aaron and Glen Martin, Southwest Region.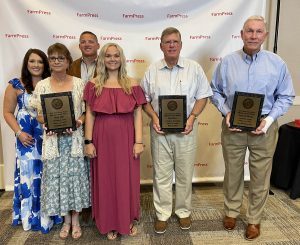 The 2021 winners were: Dan Ward, Upper Southeastern States; Armond Morris, Upper Southeast Region; Dan West, Mid-South Region and Tony Dill, Southwest Region. Tony passed away last fall due to complications from COVID19 and his family was in attendance to accept his award.