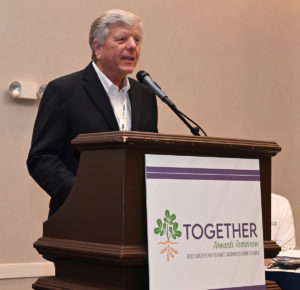 Labor shortages are affecting most American industries, and agriculture is no exception. As many former farm workers have taken other jobs, farm owners struggle to find reliable employees for hard work that is often seasonal.
"It has exacerbated the problem on the farm to find workers who will come in, do the job for a season or even year-round, and then move on. It's almost impossible," said Dan Bremer, president of AgWorks.
Bremer has spent the past 24 years helping farmers to find employees, often through the H-2A and H-2B visa programs that can bring workers from foreign countries to fill jobs. Bremer said technology is also changing what is required of agricultural workers.
"We need people who are proficient, trained by technical schools, to operate equipment and do other aspects on farms," he said.
And while technology and artificial intelligence will help to fill some of the void, Bremer doesn't see things like the hand harvesting of fruits and vegetables changing anytime soon.
You can learn more in our interview:
Interview with Dan Bremer" (4:31)