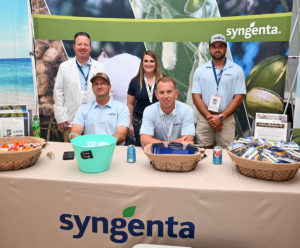 Peanut growers across the southern states are in good spirits since timely rains have come to their fields this season. But that moisture also means timely applications of fungicide will be important, according to Syngenta Agronomy Service Representative Wilson Faircloth.
"Elatus and Miravis are two keystone products. We like to see them put together, but timely is the most important," he said.
Faircloth also shared information about a new seed treatment called Trebuset that features five active ingredients and has looked very good in trials during a limited launch this year.
You can learn more in our interview.:
Interview with Wilson Faircloth" (2:33)