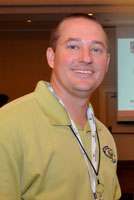 The Alabama peanut crop is looking good, according to Alabama Peanut Producers Association Executive Director Caleb Bristow, and farmers are definitely interested in learning more about the navigating the market place for their crop.
"Really it's a complete 180 from where we were last year," Bristow said of the market for peanuts this year.
As far as what Alabama farmers would like to see in a new farm bill, Bristow says they are happy with the peanut program as it is. "Obviously the big debate is generic acres and what happens there and we hope cotton fixes that," he said.
Interview with Caleb Bristow, Alabama Peanut Producers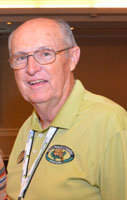 Malcolm Broome with the Mississippi Peanut Growers Association says farmers in his state would also like to see the peanut program stay as is. "We're happy with the current 2014, it's worked pretty good for us," he said.
And Broome says the peanut crop also looks good in his state, but could be a little drier. "I hate to say we need dry weather but we've got some folks trying to spray some peanuts and they're bogging the spray rigs down," he added.
Interview with Malcolm Broome, Mississippi Peanut Growers