Every year we get an update from the executive directors of each of the state peanut organizations involved in the Southern Peanut Growers Conference. We already heard from Florida, so here are the rest of the group.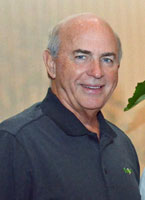 The Alabama Peanut Producers Association is under new management this year, as Randy Griggs retired at the end of last year after leading the group for over 30 years. Jim Cravey, formally with the Alabama Farmers Federation, took over as interim director and has been taking care of business this year as they seek to fill the position on a permanent basis.
The most exciting news out of Alabama is the recent referendum. "The first time ever we've had a unanimous vote on anything!" Jim said. He added that the Alabama crop looks good but they think USDA's latest acreage estimate is a little high.
Interview with Jim Cravey, Alabama Peanut Producers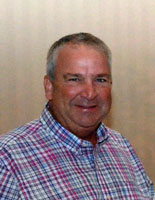 In Georgia, Don Koehler says the crop is like a Clint Eastwood movie – good, bad and ugly – but mostly good and acreage is up. "We were 590,000 acres in Georgia, a little over our normal of 560,000, said Don, adding that's on the heels of the lowest acreage since 1924 last year.
Biggest issue for Georgia peanut growers is this year's election for a new U.S. senator to replace agriculture's very good friend Saxby Chambliss who is retiring. "The reality is we won't replace Saxby," Don said. "But whoever we have we hope they will seriously look at an appointment to the ag committee."
Interview with Don Koehler, Georgia Peanut Commission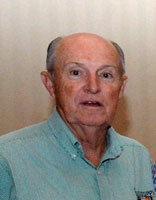 Finally, Malcolm Broome with the Mississippi Peanut Growers says his producers feeling positive about how they fared in the 2014 Farm Bill, which helped some growers get a peanut base. "We're a fairly new peanut growing state from that standpoint so the generic base with cotton has enabled some of our growers to have a base," Malcolm said. "We were a big winner in the farm bill." He notes that growers do need to make sure they know what needs to be done to set those bases up.
The only issue Malcolm says his growers are really concerned about right now is the proposed EPA Waters of the United States rule, particularly concerning Mississippi Delta area. The crop in Mississippi is looking pretty good despite late planting and Malcolm says they are keeping their fingers crossed it all matures on time.
Interview with Malcolm Broome, Mississippi Peanut Growers