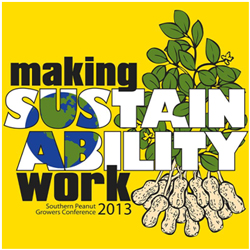 2013 marks the 15th year for the Southern Peanut Growers Conference and the agenda this year is once again chock full of opportunities to learn more about the latest products and equipment, what's going on in Washington, and how marketing and research is making the peanut industry better, more sustainable and more profitable than ever. All that and still lots of fun in the sun with family and friends! What more could you ask?
It all starts on Thursday, July 18, as John Deere sponsors the Hospitality Room from 1:00 to 6:30 so you can relax and reconnect while you pick up your registration packets and check into your room at Edgewater Beach Resort. Refreshments include ice cream sundaes with all the fixings – including lots of peanuts!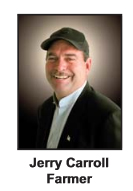 The opening reception, sponsored by Birdsong Peanuts and Kelley Manufacturing Co., begins at 7:00 followed by dinner and entertainment at 7:30, sponsored by Bayer CropScience. Entertainment will be provided by farmer-comic Jerry Carroll.
Get to work on Friday with sessions on Maintaining Market Growth, Innovations for Sustainability, and Production Sustainability – then enjoy an evening on your own in Panama City Beach. Saturday morning there will be a farm policy update before adjourning for the annual golf tournament, sponsored by DuPont Crop Protection. Top it all off with an evening reception, sponsored by Aimtrac and Colombo North America, and the annual final night dinner and entertainment – brought to you as usual by our good friends at Syngenta. This year's entertainment – Georgia's own The Bushmen.
See you soon for the SPGC at PCB!