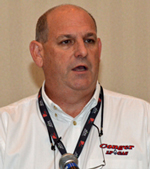 Improving energy efficiency on farming operations is one of the keys to a sustainable future and there are more options today than ever before.
Take propane, for example. It's common for propane to be used for peanut drying and on-farm heating use, but new opportunities for farming operations now include fleet vehicle conversions and irrigation. "With diesel running $3.50-3.60 a gallon, propane now at a $1.50 a gallon … it's a viable product now for a farmer," said Bill Moore with Conger LP Gas. Plus, it's an American made product. "Ninety-five percent of our propane is produced right here in the United States."
Bill explains some of the options in this interview:
Interview with Bill Moore (MP3)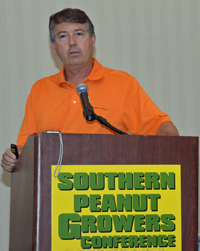 Solar energy is getting to be more popular for farming operations because costs have come down, according to Peter Marte with Hannah Solar. "It's no longer expensive, the price has dropped 80% over the last three years," he said. For that reason, Marte encourages farmers to take another look at the possibilities for their operations. "If you haven't gotten a quote for solar this week – not last month, not a year ago, this week – you don't have a quote for solar."
Peter also talked about the utility incentives that can help producers in Georgia:
Interview with Peter Marte (MP3)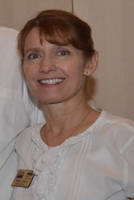 There are also incentives available on the federal level through a couple of USDA Rural Development programs, according to Mary Gavin with the Florida agency office. "We have what we call our Energy Efficiency program where we do replacing of existing equipment or construction of solar panels to facilities so they make their business more energy efficient," she said. The Rural Energy for America Program (REAP) provides assistance to agricultural producers and rural small businesses to make improvements such as installing irrigation pumps or replacing ventilation systems, and conduct energy audits and feasibility studies.
Listen to my interview with Mary here:
Interview with Mary Gavin (MP3)