We already heard from Don Koehler about the conference and what is going on with the Georgia Peanut Commission, now we'll hear from the other three states that are a part of the Southern Peanut Growers.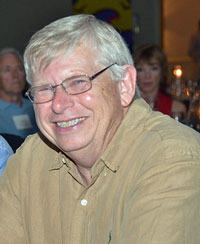 Alabama Peanut Producers Executive Director Randy Griggs is very pleased with this year's record attendance and sponsors, as well as a fantastic program. "It shows support for the future of peanuts in the southeast," he said. "It also shows that we've become the premier conference as far as the peanut industry is concerned."
Randy says the crop looks good in Alabama. "We're off to one of the best starts than we've had in 3-4 years," he said. "After last year everybody wants a good crop but it hasn't been made yet. We're cautiously optimistic."
Listen to my interview with Randy here:
Randy Griggs, Alabama (MP3)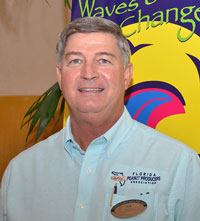 Our hosts for the conference each year in Panama City Beach are the Florida Peanut Producers, and executive director Ken Barton says their crop is also looking good. "We're well underway in the panhandle and north Florida, actually a little head of schedule," Ken said. "In the southern part of our growing region, they'll actually begin harvesting in just a few weeks." The southern part of the region is in central Florida.
Ken says they did have some issues in upper central Florida with the significant rainfall from the tropical storm that went through a few weeks ago that is causing some disease pressure, but all in all "a 180 degree turn from this time last year."
Listen to my interview with Ken here:
Ken Barton, Florida (MP3)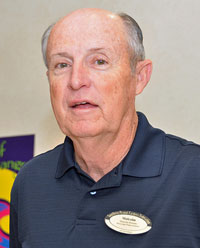 Last, but certainly not least, Malcolm Broome with the Mississippi Peanut Growers says they have been very happy to be part of the SPGC for the last three of the conference's 14 years. "We've had a good turnout and good comments on the program," Malcolm said, noting that his growers really like being able to network with producers from other states.
Mississippi has increased peanut acreage from 15,000 to 50,000 in the last couple of years and this year's crop looks good.
Listen to my interview with Malcolm here:
Malcolm Broome, Mississippi (MP3)