Washington Advocacy
USDA Announces Sign Up for Assistance Programs
Enrollment opens Jan. 23, 2023 and runs through June 2, 2023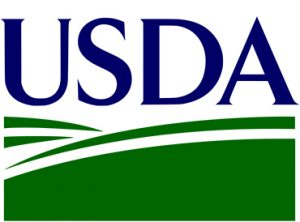 WASHINGTON, D.C., Jan. 9, 2023 – The U.S. Department of Agriculture recently announced the sign up for two programs which will provide relief for producers impacted by disaster and the pandemic. Agriculture Secretary Tom Vilsack made the announcement during the American Farm Bureau Federation annual convention in January.
The new programs are to fill gaps in 2020/2021 Natural Disaster Assistance (Emergency Relief Program (ERP) Phase 2) and 2020 Pandemic Assistance (Pandemic Assistance Revenue Program (PARP). The two new programs wrap-up and fill remaining gaps in previous natural disaster and pandemic assistance. To be eligible for ERP Phase Two, producers must have suffered a decrease in allowable gross revenue in 2020 or 2021 due to necessary expenses related to losses of eligible crops from a qualifying natural disaster event. Assistance will be primarily to producers of crops that were not covered by Federal Crop Insurance or NAP, since crops covered by Federal Crop Insurance and NAP were included in the assistance under ERP Phase One.
The ERP covers losses to crops, trees, bushes and vines due to a qualifying natural disaster event in calendar years 2020 and 2021. USDA is also providing critical support to producers impacted by the effects of the COVID-19 outbreak through PARP. To be eligible for PARP, an agricultural producer must have been in the business of farming during at least part of the 2020 calendar year and had a 15% or greater decrease in allowable gross revenue for the 2020 calendar year, as compared to a baseline year.
The ERP Phase 2 and PARP application period is open from January 23, 2023 through June 2, 2023. For more information, producers should contact their local USDA Farm Service Agency service center or reference the ERP Phase 2 fact sheet, PARP fact sheet or the ERP Phase Two-PARP Comparison fact sheet on the USDA website at usda.gov.
U.S. Congress Passes Omnibus Appropriations Bill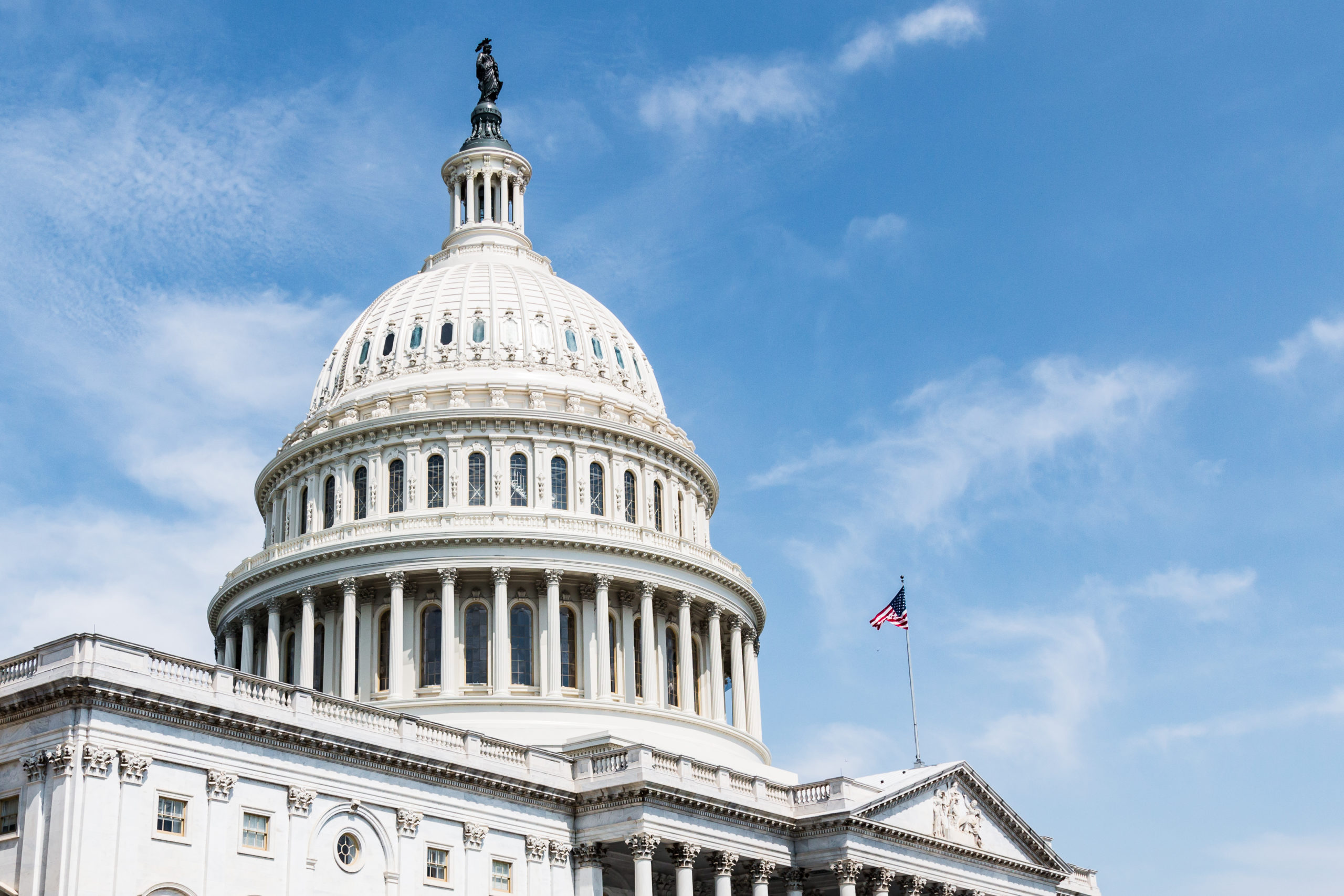 WASHINGTON, D.C., Dec. 23, 2022 – The U.S. Congress has passed the $1.7 trillion Fiscal Year (FY) 2023 Omnibus Appropriations bill. The Consolidated Appropriations Act of 2023 consists of all 12 FY23 appropriation bills, including the $25.5 billion Agriculture, Rural Development, Food and Drug Administration, and Related Agencies funding bill.
Included in the bill are peanut provisions proposed by U.S. House Appropriations Agriculture Subcommittee Chairman Sanford Bishop (D-GA) and supported by the peanut industry. These U.S. Peanut Federation (USPF) supported research initiatives—aflatoxin and nutrition—are in their second year of funding. Total funding for FY 2023 is $4 million for aflatoxin research at the U.S. Department of Agriculture's (USDA) Peanut Research Laboratory in Dawson, Georgia and $1.5 million for the USDA Agricultural Research Service (ARS) to work on peanut nutrition priorities.
The funding for peanut research will support activities and projects working to mitigate aflatoxin in peanuts and enhance ongoing collaborations with land grant institutions to further advance research efforts.
Continue reading . . .

U.S. Peanut Federation Testifies at U.S. Senate Subcommittee Hearing focusing on Agricultural Trade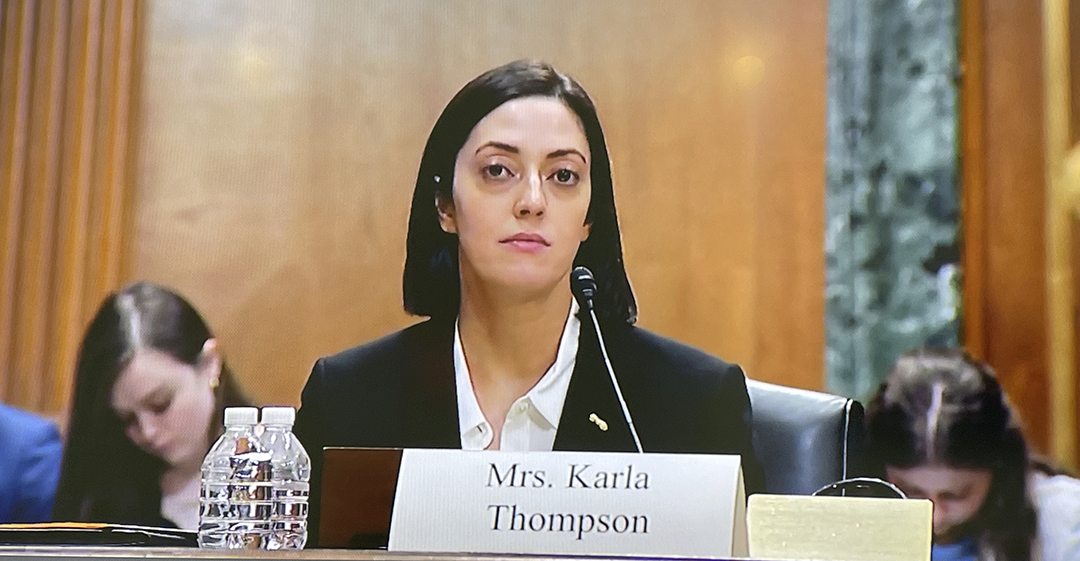 WASHINGTON, D.C., June 9, 2022 – The U.S. Senate Agriculture Subcommittee on Commodities, Risk Management, and Trade, held a hearing June 9, 2022, on "Agricultural Trade: Priorities and Issues Facing America's Farmers." Representing the U.S. Peanut Federation, Karla Baker Thompson with JET Farms Georgia and Integrity Farms of Camilla, Georgia, presented testimony on the export market for peanuts and some of the issues the peanut industry is facing.
In Thompson's testimony, she presented information on some of the major export markets. In Canada, the U.S. has witnessed an increase in the last few years, but it is still significantly off when compared to export numbers prior to 2013. In Japan, the U.S. has generally seen a flat trend line with significant market swings year after year. The U.S. has experienced a general upward trend in market share for Mexico. However, there are large swings in the Mexican market year after year. China is an unpredictable market for U.S. peanuts. While the China market made a large purchase of U.S. peanuts in 2016 and then again in 2020, there is clearly no consistency in U.S. peanut export sales to China.
Continue reading . . .
Peanut Farmers Donate Over 10,000 Jars of Peanut Butter to Capital Area Food Bank During USPF Washington, D.C. Fly-In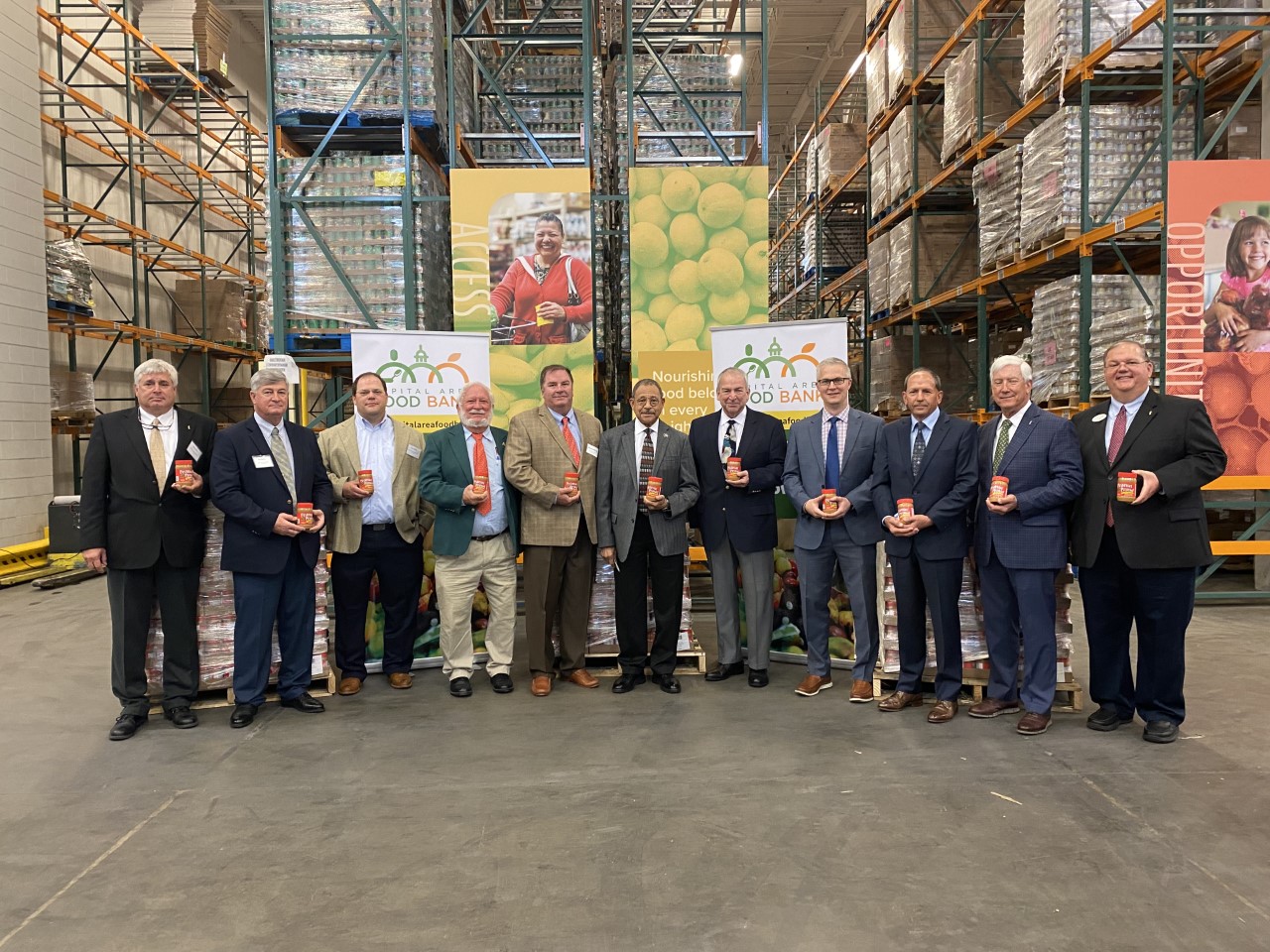 WASHINGTON, D.C., March 18, 2022 – The United States Peanut Federation (USPF) combined advocacy with service during their Spring 2022 Washington D.C. Fly-in. The Georgia Peanut Commission in conjunction with USPF proudly partnered with Peanut Proud, the peanut industry's humanitarian relief organization, to donate 10,080 jars of peanut butter to serve the Nation's Capital and surrounding area. The delivery of this donation was made possible by SouthernAG Carriers who graciously donated their truck carrier service to transport the peanut butter.
The United States Peanut Federation (USPF) members were joined on site at the Capital Area Food Bank warehouse by U.S. Congressman Sanford Bishop of Georgia. Congressman Bishop is the Chairman of the U.S. House Appropriations Subcommittee on Agriculture, Rural Development, FDA, and Related Agencies and is a champion of the peanut industry. "Peanut butter is nutrition packed, versatile, inexpensive, easy to store and is a convenient source of protein and heart-healthy fats," said Congressman Bishop. "It helps reduce insulin resistance and is a good source of fiber. On top of that, it's good!"
Continue reading . . .
U.S. Peanut Federation Testifies at U.S. House Ag Committee Hearing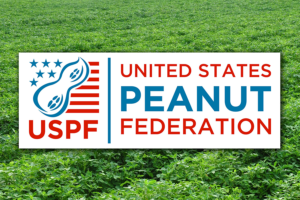 WASHINGTON, D.C., March 2, 2022 – The U.S. House Committee on Agriculture held a hearing March 1, 2022, on "A 2022 Review of the Farm Bill: Commodity Group Perspectives on Title I." Chairman David Scott, D-Georgia, opened the hearing stating, "As we look ahead to the 2023 Farm Bill, I am committed to making sure that the full breadth of voices from our farmers, ranchers, foresters, and consumers is represented in our efforts. Today's panel is an integral piece in that process, and I look forward to the months ahead as we discuss the other farm bill titles and issue areas."
Nine commodity groups testified at the hearing including the U.S. Peanut Federation's witness, Meredith McNair Rogers, a Camilla, Georgia, peanut grower. Ms. Rogers discussed the rising costs of inputs in peanut production and related analyses from representative farming operations.
Continue reading . . .
U.S. Peanut Federation Hosts Ag Employer Workshop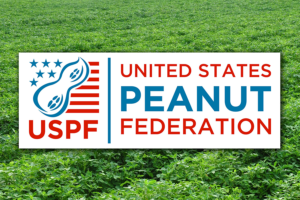 WASHINGTON, D.C., Jan. 24, 2022 – The United States Peanut Federation (USPF) held an Agricultural Employer AG Labor Roundtable in Albany, Georgia on January 21. Dan Bremer, CEO of AgWorks led the discussion on Ag labor solutions for the peanut industry. Participants in the Roundtable included USPF grower, sheller, and buying point members.
Dan Bremer explained the significant difference in mandatory wages for H2A labor versus H2B labor. He spoke on the intricacies of how far in advance producers must apply for their labor needs, what a laborer's roles in growing and processing can be, and the length of their contract.
Continue reading . . .
U.S. Senators Seeks Administration's Assistance with EU Peanut Trade Barrier
USPF Applauds Senator's Bipartisan Efforts for U.S. Peanut Industry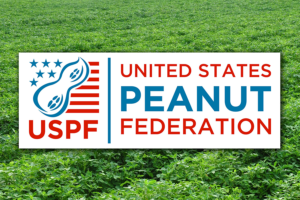 WASHINGTON, D.C., June 23, 2021 – The United States Peanut Federation (USPF), comprised of peanut growers, shellers, and buying points, applauded the efforts of nineteen U.S. Senators requesting assistance from the Administration on European Union (EU) non-tariff trade barriers for U.S. peanut exports. U.S. Senators Raphael Warnock (D-GA) and Tommy Tuberville (R-AL) led the Senate effort on the letter.
The U.S. Department of Agriculture (USDA) grades U.S. peanuts for quality and safety including testing protocols for aflatoxin. However, in addition to the USDA's safety measures, the EU has placed further excessive aflatoxin requirements on U.S. peanut imports. These additional requirements have become non-tariff trade barriers for the U.S. peanut industry. In 2020, U.S. growers exported 668,000 metric tons of peanuts. The EU's stringent tests have cost U.S. growers $170 million in recent years, and USPF reports that the losses in the first quarter of 2021 total an additional $130 million in anticipated lost sales.
Continue reading . . .
USDA Reminds Farmers of September 30 Deadline to Update Safety-Net Program Crop Yields
Recent Rule on Payment Limitations and Payment Eligibility Does Not Impact 2020 or 2021 Payments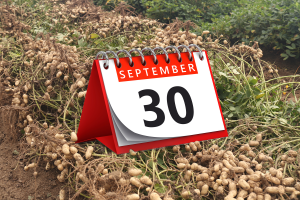 WASHINGTON, D.C., Sept. 25, 2020 – USDA's Farm Service Agency (FSA) reminds farm owners of the September 30 deadline to update Price Loss Coverage (PLC) program yields for covered commodities on the farm. This is a one-time opportunity for producers to update yields, which are used to calculate 2020 through 2023 payments.
"Don't miss this one-time opportunity to update yields for the Price Loss Coverage program," said FSA Administrator Richard Fordyce. "Please contact your FSA county office to schedule an appointment."
Updating yields requires the signature of one owner on a farm and not all owners. If a yield update is not made, no action is required to maintain the existing base crop yield on file with FSA.
Continue reading . . .
USDA to Provide Additional Direct Assistance to Farmers and Ranchers Impacted by the Coronavirus
Expansion of the Coronavirus Food Assistance Program Begins Sept. 21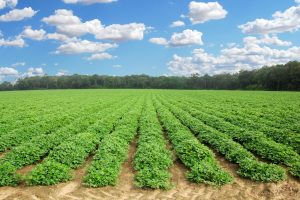 WASHINGTON, D.C., Sept. 18, 2020 – President Donald J. Trump and U.S. Secretary of Agriculture Sonny Perdue today announced up to an additional $14 billion for agricultural producers who continue to face market disruptions and associated costs because of COVID-19. Signup for the Coronavirus Food Assistance Program (CFAP 2) will begin September 21 and run through December 11, 2020.
"America's agriculture communities are resilient, but still face many challenges due to the COVID-19 pandemic. President Trump is once again demonstrating his commitment to ensure America's farmers and ranchers remain in business to produce the food, fuel, and fiber America needs to thrive," said Secretary Perdue. "We listened to feedback received from farmers, ranchers and agricultural organizations about the impact of the pandemic on our nations' farms and ranches, and we developed a program to better meet the needs of those impacted."
Continue reading . . .
USDA Resources Available for Farmers Hurt by 2018, 2019 Disasters
Signup Begins Sept. 11 for More Than $3 Billion in Aid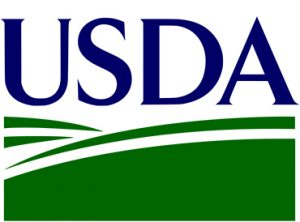 WASHINGTON, D.C., Sept. 9, 2019 – The U.S. Secretary of Agriculture Sonny Perdue today announced that agricultural producers affected by natural disasters in 2018 and 2019, including Hurricane Dorian, can apply for assistance through the Wildfire and Hurricane Indemnity Program Plus (WHIP+). Signup for this U.S. Department of Agriculture (USDA) program will begin Sept. 11, 2019.
"U.S. agriculture has been dealt a hefty blow by extreme weather over the last several years, and 2019 is no exception," Perdue said. "The scope of this year's prevented planting alone is devastating, and although these disaster program benefits will not make producers whole, we hope the assistance will ease some of the financial strain farmers, ranchers and their families are experiencing. President Trump has the backs of our farmers, and we are working to support America's great patriot farmers."
More than $3 billion is available through the disaster relief package passed by Congress and signed by President Trump in early June. WHIP+ builds on the successes of its predecessor program the 2017 Wildfire and Hurricane Indemnity Program (2017 WHIP) that was authorized by the Bipartisan Budget Act of 2018. In addition, the relief package included new programs to cover losses for milk dumped or removed from the commercial market and losses of eligible farm stored commodities due to eligible disaster events in 2018 and 2019. Also, prevented planting supplemental disaster payments will provide support to producers who were prevented from planting eligible crops for the 2019 crop year.
Continue reading . . .
USDA Opens 2019 Enrollment for Agriculture Risk Coverage and Price Loss Coverage Programs
2020 Enrollment Period to Open in October
(Washington, D.C., September 3, 2019) – Agricultural producers can now enroll in the Agriculture Risk Coverage (ARC) and Price Loss Coverage (PLC) programs, two popular safety net programs, for the 2019 crop year. Interested producers must sign up for either program by March 15, 2020.
The 2018 Farm Bill reauthorized and made updates to these two USDA Farm Service Agency (FSA) programs. ARC provides income support payments on historical base acres when actual crop revenue declines below a specified guarantee level. PLC program provides income support payments on historical base acres when the price for a covered commodity falls below its effective reference price.
Continue reading . . .
USDA Announces Details of Support Package for Farmers
Washington, D.C., July 25, 2019 – U.S. Secretary of Agriculture Sonny Perdue recently announced further details of the $16 billion package aimed at supporting American agricultural producers while the Administration continues to work on free, fair, and reciprocal trade deals.
In May, President Trump directed Secretary Perdue to craft a relief strategy in line with the estimated impacts of unjustified retaliatory tariffs on U.S. agricultural goods and other trade disruptions. The Market Facilitation Program (MFP), Food Purchase and Distribution Program (FPDP), and Agricultural Trade Promotion Program (ATP) will assist agricultural producers while President Trump works to address long-standing market access barriers.
"China and other nations have not played by the rules for a long time, and President Trump is the first President to stand up to them and send a clear message that the United States will no longer tolerate unfair trade practices," Secretary Perdue said. "The details we announced today ensure farmers will not stand alone in facing unjustified retaliatory tariffs while President Trump continues working to solidify better and stronger trade deals around the globe.
"Our team at USDA reflected on what worked well and gathered feedback on last year's program to make this one even stronger and more effective for farmers. Our farmers work hard, are the most productive in the world, and we aim to match their enthusiasm and patriotism as we support them," Secretary Perdue added.
The Market Facilitation Program (MFP) for 2019, will be administered by the Farm Service Agency (FSA) and will provide $14.5 billion in direct payments to producers. The Market Facilitation Program (MFP) includes peanuts, among other non-specialty and specialty crops, as an eligible crop to receive payments from the USDA. The MFP will pay peanut producers on a county per acre payment rate. Peanut producer payments will range in Georgia from $15 to $150 an acre depending on which county the peanuts are being produced in 2019.
As compared to last year's round of MFP payments, this year's program revises payment limit language for eligible producers and will allow a maximum of $500,000 to go to a single producer or legal entity across all three aspects of MFP with a $250,000 limit for a single phase of the program. The adjusted gross income (AGI) limit barring program participation if an applicant's AGI tops $900,000 also applies, but is waived if three-fourths of that income comes from agriculture.
Market Facilitation Program payments will be made in up to three tranches. The first payment will be made in mid-to-late August with the second and third payments coming in November and January. Applications will be available beginning Monday, July 29, online at www.farmers.gov/manage/mfp.

USDA Announces Loan Rates for 2019-Crop Peanuts
Washington, D.C., June 27, 2019 – USDA's Commodity Credit Corporation (CCC) today announced 2019-crop loan rates for four types of peanuts. The rates take effect Aug. 1, 2019, the beginning of the peanut crop year.
Eligible producers can obtain peanut loans through their local Farm Service Agency (FSA) county offices or alternative delivery partners such as Designated Marketing Associations (DMA), and Cooperative Marketing Associations (CMA). These loans provide producers with interim financing on their production and facilitate the orderly distribution of loan-eligible peanuts throughout the year. The 2018 Farm Bill established the national loan rate for peanuts at $355 per ton. The 2019 Crop Peanut Rate was calculated using the national loan rate and five-year average quality factors, along with a three-year simple average weighted production. For an average grade ton of 2019-crop peanuts, loan rates by type are:
| | |
| --- | --- |
| Runner-type peanuts | $355.16 per ton |
| Spanish-type peanuts | $344.74 per ton |
| Valencia-type peanuts | $355.49 per ton |
| Virginia-type peanuts | $355.49 per ton |
CCC applies premiums and discounts for quality factors to compute the loan value for an individual ton of peanuts. The actual loan level depends on the percent of various sizes of kernels in each ton. CCC uses the percentage of sound mature kernels (SMK) and sound splits to compute the basic loan value of the load. SMKs are whole kernels that pass over the testing screen officially designated for each type of peanut. Sound splits are whole kernels split into two pieces. Excess sound splits receive discounts. There are discounts for other kernels, damaged kernels and foreign materials. An additional discount occurs for loose shell kernels. Other quality discounts also may apply.
For each percent of SMK in a ton of peanuts, plus each percent of sound splits, the loan levels are:
| | |
| --- | --- |
| Runner-type peanuts | 4.744 per percent |
| Spanish-type peanuts | 4.720 per percent |
| Valencia-type peanuts | 5.261 per percent |
| Virginia-type peanuts | 4.839 per percent |